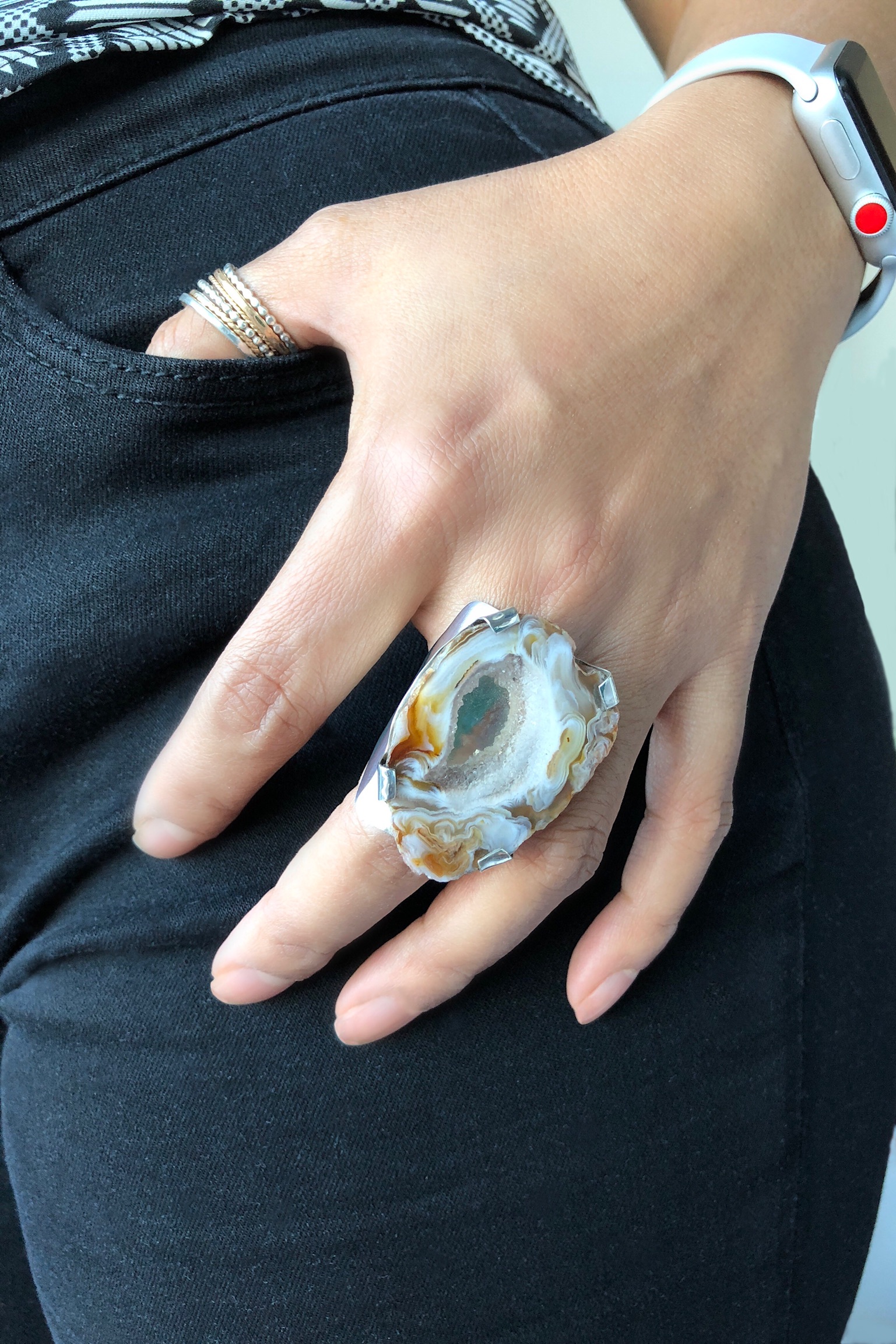 AGATE SHIELD RING
Agate Geode slice
Sterling Silver
Shield ring design
Size 7.5 - Contact a customer care specialist for additional sizes.
Exclusively one-of-a-kind and handcrafted in Chicago.
An Agate Geode slice rests on a unique shield ring design. The ring covers the top of the finger from knuckle to knuckle and the ring tapers under the finger so that it fits comfortably.