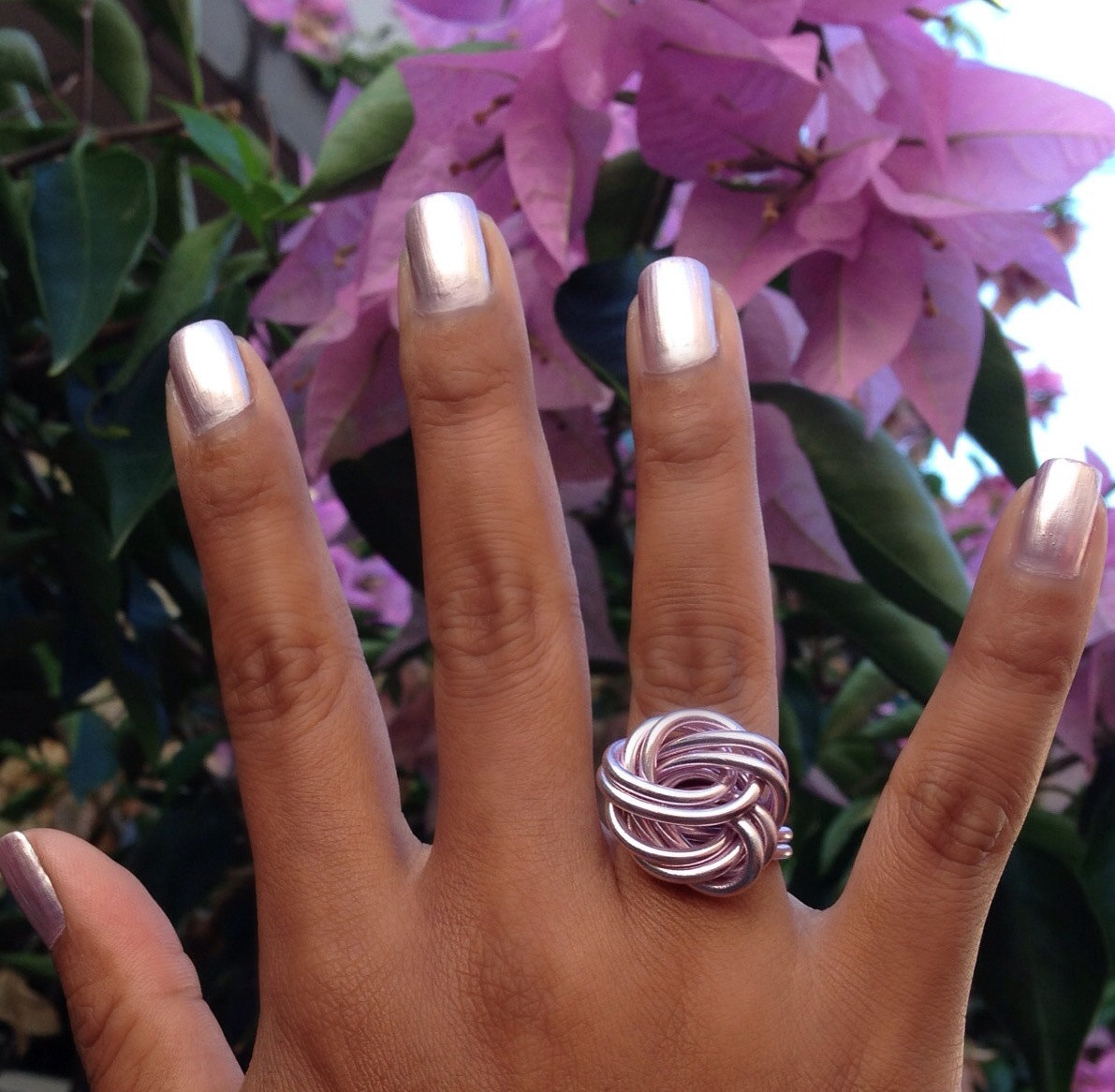 ZINNIAS mini Knot Ring
This pink ring is perfect for adding a pop of color to any outfit. Each of these fun and funky rings are handmade and totally unique. Don't be afraid to play rough, they're anodized aluminum, waterproof and tarnish-proof. Wearing it everyday adds a really cool natural look overtime.
Note: slight variances may be seen in each piece due to hand craftsmanship.
• 100% anodized aluminum
• 20 x 20mm
• Handcrafted