BEACH FRONT Flow Ring // Brown, Silver and Gold Ring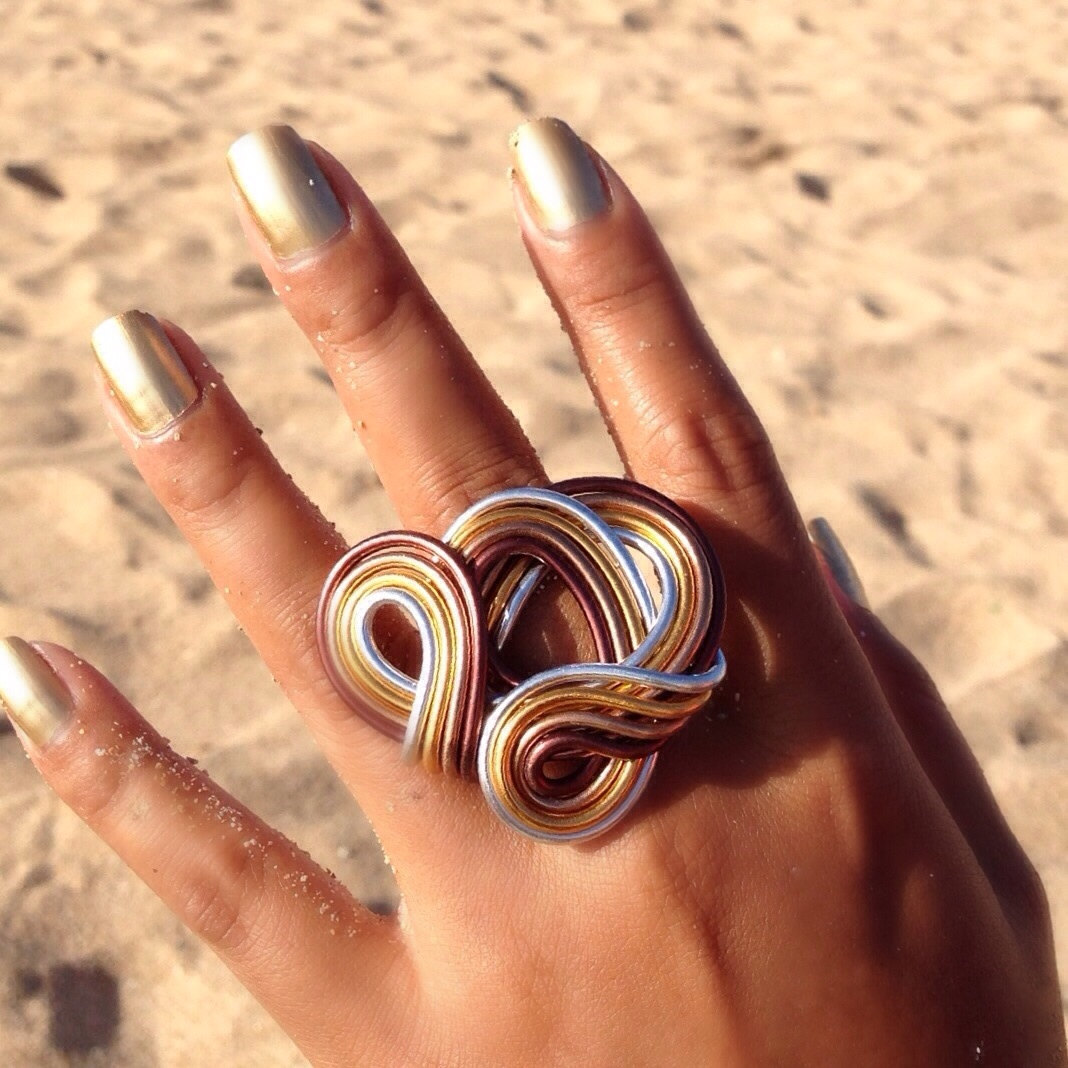 BEACH FRONT Flow Ring // Brown, Silver and Gold Ring
This brown, silver, and gold ring is great for adding a pop of color to any outfit!

We take four round strips of anodized aluminum and hand wrap them together to create a cute statement ring. It measures 48 x 38mm.

This ring will also stay with you for the long haul because anodized aluminum is waterproof so it won't rust or tarnish.

Please note: very slight variances may be seen in each piece due to hand craftsmanship.

Material Notes: What is Anodized Aluminum?
Anodizing is an environmentally safe process that converts the aluminum metal surface into a decorative, durable, corrosion-resistant finish. The color is not applied to the surface like paint or plating, but is fully integrated with the underlying aluminum, so it cannot chip or peel. However, the color can be scratched if rubbed against an abrasive surface. Anodized finishes have made aluminum one of the most respected and widely used materials today in the production of thousands of other consumer products such as laptops, tablets, cell phones and watches.